CUUG Upcoming Meetings
Last update: $Date: 2015-12-31 18:41:55-07 $
---
January General Meeting
Hookflash and WebRTC
Speaker: Trent Johnsen, Co-Founder and CEO, Hookflash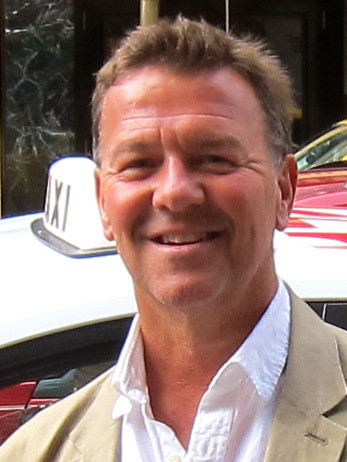 In 2010 Google paid $200 million to acquire world leading audio and video codecs. In the spring of 2011 Google open-sourced that codec technology and proposed that the global standards bodies - IETF and W3C - create a real-time communications standard - "WebRTC".
The vision for WebRTC is to enable developers to quickly and easily add real-time voice and video functionality - think Skype, Facetime or Periscope - into browsers, mobile applications and more. The WebRTC standard is now forecast to have over 2.9 billion users and operate on over 6 billion devices by 2019.
WebRTC has been a hot topic for more than three years now, and there are signs that this Web communications standard may finally be reaching critical mass of acceptance. What does the continued evolution and growth of the WebRTC ecosystem mean for developers, consumers and businesses? What is the state of real-world products and implementations? And how many enterprises are deriving real business value from WebRTC technology today?
Calgary based "Hookflash" is leading development of the global WebRTC standard as Founder, Chair and lead author of "Object Real-Time Communications" (ORTC) technology and libraries being implemented by both Google and Microsoft.
Hookflash co-founder and CEO, Trent Johnsen has been a featured presenter at the largest major WebRTC events throughout Europe and North America including WebRTC Global Summit - London, England, WebRTC Expo, Miami, Florida, Google Meetups at MIT Boston, Google, San Francisco and America's largest telecom conference: Enterprise Connect in Orlando, Florida.
Learn what WebRTC can do for you today, and what it could mean for your future.
A lifelong entrepreneur with a dedicated belief in the power of innovation and new technology to improve the way we work and live, Trent Johnsen has been at the forefront of successive waves of innovation throughout his career. With pioneering work in wireless and mobile communications, Internet Data in the Cloud, Voice over IP, and Peer-to-Peer communications, Trent has founded, built and sold multiple private and public companies. Trent supports the Alberta technology community through his work with the A100, as a Director of Innovate Calgary and at his blog: AlbertaTechnology.com.
Trent Johnsen has a degree in Economics from the University of Calgary and completed New Ventures Development in the University of Calgary's Owner/Manager program.
Tillyard Conference Centre
715 - 5 Ave. S.W.

5:30 PM, Tuesday, January 26, 2016
Snacks at 17:30. Meeting begins at 18:00.
Building doors are locked at 18:00, so please try to arrive early.
There is $2 parking after 16:00 across the street in the underground parkade (McDougall Centre).
Everyone is welcome. Non-members please register by sending e-mail to office at CUUG.
---
See the main CUUG web page for general information about CUUG.