CUUG Upcoming Meetings
Last update: $Date: 2015-06-21 18:31:09-06 $
---
June General Meeting
Raspberry Pi Show and Tell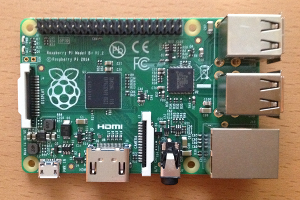 What do you do with the Raspberry Pi? We'd like this to be an interactive discussion, so bring your experience and your ideas! We'll provide an introduction and overview of the background, but if you have a Raspberry Pi of your own, let us know what you use it for. If you don't have one, would you like to? We will be giving away two Raspberry Pi 2 Ultimate Starter Kits as door prizes! One is for CUUG members only (memberships are available before the meeting), but the second could be won by any attendee (including CUUG members).
Alan Dewar is a long-time CUUG member and current CUUG President. He has a Master's degree in Computer Science and develops software for a living. His oldest computer is a Commodore Pet 2001, and his newest is a Raspberry Pi Model B+.
Tillyard Conference Centre
715 - 5 Ave. S.W.

5:30 PM, Tuesday, June 30, 2015
N.B. This is the fifth Tuesday of the month.
Snacks at 17:30. CUUG Annual General Meeting begins at 18:00. Presentation begins immediately after AGM.
Building doors are locked at 18:00, so please try to arrive early.
There is $2 parking after 16:00 across the street in the underground parkade (McDougall Centre).
Everyone is welcome. RSVP to office at CUUG if you plan to attend.
---
See the main CUUG web page for general information about CUUG.