CUUG is pleased to acknowledge our Silver sponsor:
Join our events mailing list to receive information on CUUG events such as our general meetings, special guests, etc.
Don't forget to check our other mailing lists too.
August Virtual Social Evening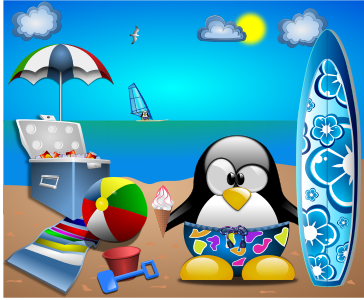 Summer Break
CUUG does not hold meetings over the summer. However, we will have an informal virtual social evening to allow people to keep in touch. There is no presentation or agenda, and everyone is invited to tell us what you're up to or what you've found of interest in recent news.
7:00 PM, Tuesday, August 23, 2022
If you would like to attend, RSVP to "office" at "cuug.ab.ca" and we'll send you a Zoom invite prior to the meeting. We look forward to seeing you there!
2022 Board of Directors
At the June 2022 Annual General Meeting, the following people were elected to the Board of Directors for 2022/2023:
Alan Dewar (President)
Greg King (Secretary-Treasure
Christopher Aziz
Alex Chow
Dick Miller
Read all about them.
Membership Renewals Due
It is annual renewal time for CUUG memberships. Membership fees remain at $50.00 (no GST), and cheques can be made payable to Calgary UNIX Users' Group. Our mailing address is as follows:

Calgary Unix Users' Group
Box 878, Station M
Calgary, Alberta, Canada, T2P 2J6
Invoices have been sent by email. If you have not received yours, please contact office at CUUG.