CUUG Upcoming Meetings
Last update: $Date: 2023-01-23 18:25:45-07 $
---
January General Meeting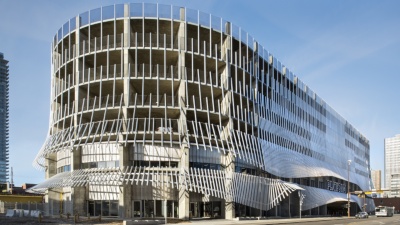 Introduction to the Platform Innovation Centre
Please note this one time only change in venue!
The Platform Innovation Centre is the front door to Calgary's innovation community providing a single point of access to resources, supports, programming and events to help startups successfully launch and grow their business.
Located in the heart of Calgary's East Village, the Platform Innovation Centre helps create connections for local innovators, driving new economic growth and job creation in Calgary.
For our January meeting, we will tour this exciting new facility and hear a few words from a member who is making Platform a part of launching their startup.
The Platform Innovation Centre is located on the second floor of a CPA parkade, so parking is readily available. If you use the CPA parkade, once parked please take the west elevators to the second floor from which we will provide you with access to the Platform space.
Please be aware this is a secure facility. You will need to take the west elevators to the second floor for entrance to the Platform space (not the main entrance as previously indicated). On the linked map, you want to be at the lower right, by Classroom 1 and Classroom 2.
We look forward to seeing you there!
Platform Innovation Centre
407 - 9 Ave. S.E.
6:00 p.m. SHARP, Tuesday, January 24, 2023 (arrival in lobby off 9th Avenue, east of parkade vehicle entrance)
6:05 p.m. (tour of facility and introduction to Platform Calgary)
6:30 p.m. (snacks)
6:45 p.m. (brief presentation by a Platform member)
Attendance is free for CUUG members, invited guests, and those who have pre-registered; or $10 (cash only) at the door for non-CUUG members who have not pre-registered.
---
See the main CUUG web page for general information about CUUG.