Join our events mailing list to receive information on CUUG events such as our general meetings, Open House, special guests, etc.
Don't forget to check our other mailing lists too.
March General Meeting
ERPNext: Open Source Enterprise Resource Planning for Small Business
John Clarke, ERPNext Champion, Consultant at Apropos Computing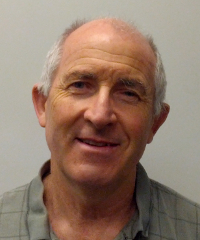 Up to now only Big Business has used Enterprise Resource Planning (ERP) software. In basic terms ERP aims to standardize and automate processes to streamline how a business operates: ERP lets departments and workers connect and share data and processes, so analysts and executives can quickly spot and resolve business performance problems.
The ERP tools a firm selects depends on what process they aim to improve and whether they sell products or services: Businesses that sell products may have manufacturing, supply chain or distribution functions that the ERP system must address. For organizations that sell services, an ERP must support project management budgets, task and resource scheduling, and billing.
First SAP in 1973 then later Oracle, Microsoft and others provided Tier 1 ERP solutions at a huge cost to licence and implement. But now powerful open source ERPs target Small Business, who struggle with the same problems as Big Business: To master systems vital for them to organize and respond, so they can compete and grow.
With a nascent Foundation (think: Apache, Mozilla, Eclipse) and a GPL3 licence, ERPNext may disrupt its open source ERP competition.
John will share some of ERPNext's metaprogramming features that let everyday users self-implement and customize their ERP to suit.
John has degrees in Computer Science (Calgary) and Survey Science (Toronto), and loves to bike, hike and travel. From his eight-year stint responsible for Quality Assurance on a Java application project (for several years a 40+ developer team), John knows first hand how and why Test Driven Design, Agile development, and Continuous Integration with Automated Build and Test works.
Central Library
616 Macleod Trail S.E.
Basement meeting room
5:30 PM, Tuesday, March 28, 2017
Snacks at 17:30. Meeting begins at 18:00.
Guests are welcome but must RSVP to office at CUUG no less than 48 hours prior to the meeting or pay $10 at the door.