CUUG is pleased to acknowledge our Silver sponsor:
Join our events mailing list to receive information on CUUG events such as our general meetings, special guests, etc.
Don't forget to check our other mailing lists too.
November General Meeting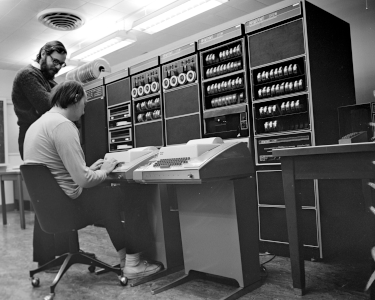 Unix Retrospective
By some measures, this month marks the 50th anniversary of Unix. Since its inception, Unix has undergone many changes and has produced many variants and derivatives.
Join us for an interactive discussion on the various flavours of Unix that have been in use for the past half century. Whether you've used AT&T Unix, any of the BSD variants, AIX, HP-UX, Digital UNIX, SunOS/Solaris, macOS, Minix, GNU/Linux, or any other Unix-like operating system, we'd love to hear your perspective on the good, the bad, and the ugly.
7:00 PM, Tuesday, November 23, 2021
If you would like to attend, RSVP to "office" at "cuug.ab.ca" and we'll send you a Zoom invite prior to the meeting. We look forward to seeing you there!