Join our events mailing list to receive information on CUUG events such as our general meetings, Open House, special guests, etc.
Don't forget to check our other mailing lists too.
February General Meeting
Raspberry Pi Show and Tell
Coordinator: Matt Mulrooney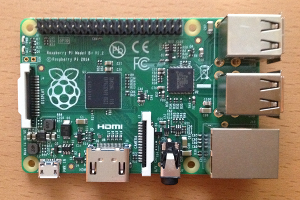 What have people been doing lately with the Raspberry Pi? At our February meeting, Matt Mulrooney will lead a discussion of all things Pi-related, and those who have used or are using the Raspberry Pi will have a chance to present their experiences. Whether you have a major project or just a tiny experiment (or if you're just interested in listening or asking questions), we welcome your attendance!
Central Library
616 Macleod Trail S.E.
Basement meeting room
5:30 PM, Tuesday, February 28, 2017
Snacks at 17:30. Meeting begins at 18:00.
Guests are welcome but must RSVP to office at CUUG no less than 48 hours prior to the meeting or pay $10 at the door.