Join our events mailing list to receive information on CUUG events such as our general meetings, Open House, special guests, etc.
Don't forget to check our other mailing lists too.
April General Meeting
IoT Ransomware - We Ain't Seen Nothing Yet (or Have We?)
Speaker: Tom Keenan, Professor, University of Calgary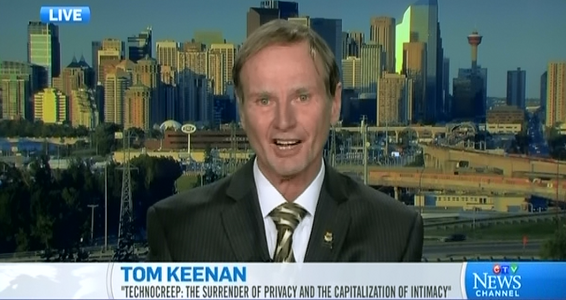 Ransomware is pervasive, annoying, dangerous and expensive. It has even developed a life cycle from a few ill-chosen clicks to a bunch of encrypted files, ending with a desperate payment in Bitcoin to get them back. Get ready for a new ransomware pattern where nobody does anything wrong or naughty, the target is not files but IoT devices like X-ray machines, and human lives hang in the balance.
Tom Keenan combines a deep technical knowledge with lively insights into the social and cultural aspects of technology. He was educated at Columbia University, receiving BA, M.Sc., MA and Ed.D. degrees in Philosophy, Mathematics, Engineering and Education. He is a popular professor of Environmental Design and Computer Science at the University of Calgary, a Fellow of the Canadian Information Processing Society and the Canadian Defence and Foreign Affairs Institute, and a Research Fellow of the Centre for Military and Strategic Studies. Tom taught Canada's first computer crime course, and was involved in drafting the country's inaugural computer crime legislation.
Dr. Keenan is the author of over 500 academic papers, book chapters, presentations and articles, and has spoken on five continents to academic audiences, major conferences and the general public. His popular book Technocreep dissects how technology is becoming creepy in hidden ways that are difficult for most people to understand. It has appeared in the top ten on Amazon.ca in categories including Civil Rights and Liberties, Technology & Society, and Social Aspects of Technology.
Central Library
616 Macleod Trail S.E.
Basement meeting room
5:30 PM, Tuesday, April 24, 2018
Snacks at 17:30. Meeting begins at 18:00.
Attendance is free for CUUG members, or $10 (cash only) at the door for non-CUUG members.